Participants are asked to make their own accommodation arrangements in Warsaw. If  you need any help or advice, please contact the organizers.
The symposium will take place in Świerk which is the main site of National Centre for Nuclear Research. Organizers will provide transportation by bus. We will depart from Warsaw at 8 am on Saturday from the vicinity of Palace of Culture and Science (former site of Muzeum Techniki), and will get back to the same place in the evening. Please remember to take your ID/passport, or your badge if you are NCBJ employee.
Bus departure site:
Due to very busy schedule we will leave at 8 am sharp. Look for the bus marked with Świerk logo (see below):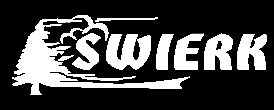 On Sunday we will depart from the same place at the same time, and will come back there around 4 pm. It is just next to the Central Railway Station, so it is safe to book you returning tickets for 5 pm.
If you travel by car from Warsaw, take the road number 17 in the direction of Lublin. Then turn right, as indicated on the map below. Leave your car at the parking in front of the entrance, then show your ID/passport at the gate. The PNT hall is just behind the entrance, on the left hand side.
NCBJ site: